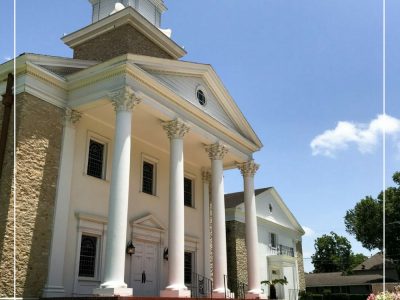 Essentials for a Christ Follower………Part 3
September 4, 2019
Genesis 3:13-15
New International Version (NIV)
13 Then the Lord God said to the woman, "What is this you have done?"
The woman said, "The serpent deceived me, and I ate."
14 So the Lord God said to the serpent, "Because you have done this,
"Cursed are you above all livestock
    and all wild animals!
You will crawl on your belly
    and you will eat dust
    all the days of your life.
15 And I will put enmity
    between you and the woman,
    and between your offspring and hers;
he will crush your head,
    and you will strike his heel."
Romans 3:21-26
New International Version (NIV)
Righteousness Through Faith
21 But now apart from the law the righteousness of God has been made known, to which the Law and the Prophets testify. 22 This righteousness is given through faith in Jesus Christ to all who believe. There is no difference between Jew and Gentile, 23 for all have sinned and fall short of the glory of God, 24 and all are justified freely by his grace through the redemption that came by Christ Jesus.25 God presented Christ as a sacrifice of atonement, through the shedding of his blood—to be received by faith. He did this to demonstrate his righteousness, because in his forbearance he had left the sins committed beforehand unpunished— 26 he did it to demonstrate his righteousness at the present time, so as to be just and the one who justifies those who have faith in Jesus.
John 3:1-8
New International Version (NIV)
Jesus Teaches Nicodemus
3 Now there was a Pharisee, a man named Nicodemus who was a member of the Jewish ruling council. 2 He came to Jesus at night and said, "Rabbi, we know that you are a teacher who has come from God. For no one could perform the signs you are doing if God were not with him."
3 Jesus replied, "Very truly I tell you, no one can see the kingdom of God unless they are born again."
4 "How can someone be born when they are old?" Nicodemus asked. "Surely they cannot enter a second time into their mother's womb to be born!"
5 Jesus answered, "Very truly I tell you, no one can enter the kingdom of God unless they are born of water and the Spirit. 6 Flesh gives birth to flesh, but the Spirit gives birth to spirit. 7 You should not be surprised at my saying, 'You must be born again.' 8 The wind blows wherever it pleases. You hear its sound, but you cannot tell where it comes from or where it is going. So it is with everyone born of the Spirit."